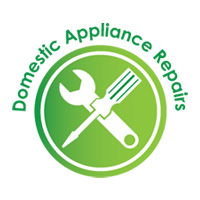 We are currently finding that a huge amount of appliances are being scrapped every year that only require a relatively inexpensive repair.  The reason for this is because people are reluctant to call an engineer out due to horror stories of massive call out charges and repair bills.  This is bad for the planet and your pocket.
With over 30 years experience, we have a far more cost effective, Eco friendly approach to this problem.  A fast, friendly and professional repair service to most leading brands of appliances (not gas, dishwashers or refrigeration).
Our fixed fee service costs just £50 + parts regardless of time taken or number of visits.  If on our initial visit and diagnosis you decide not to go ahead with the repair, you will pay just a £35 charge to cover our costs.  You will always get honest, trustworthy advice on whether a repair is a viable option.